Volunteers make a huge contribution to conserving Cardigan Bay's marine environment.
Why not join the team and get involved in activities such as helping us collect valuable data on dolphins, porpoises and chough in the Cardigan Bay SAC?
Volunteers a year help us to collect important data that is vital to our work in managing the boat traffic in the Cardigan Bay SAC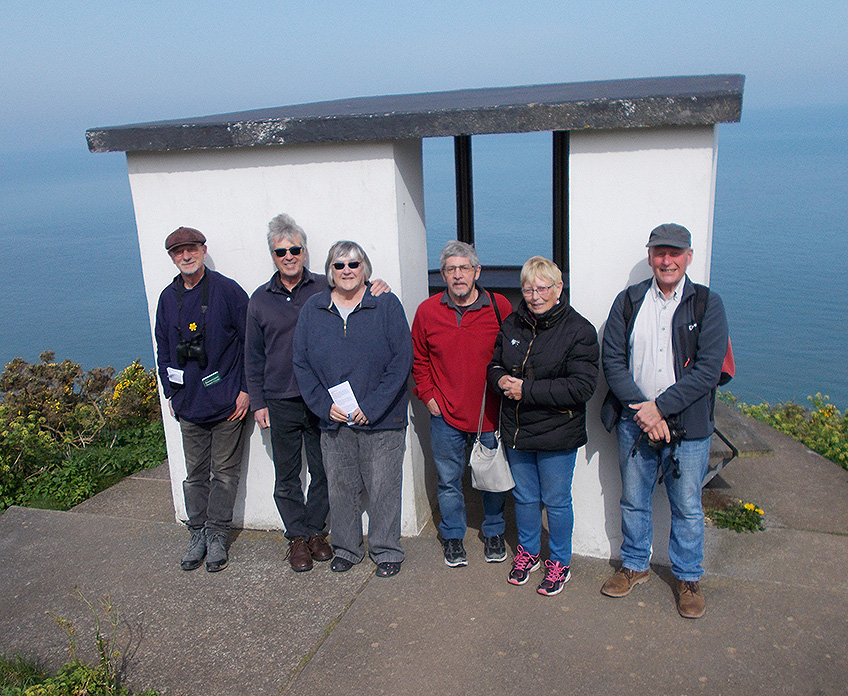 It is such a privilege to be part of this survey. There can't be a living soul who doesn't thrill to the sight of dolphins playing, leaping, even just cruising along. Most of us have to make do with images on tv, which are wonderful. But to see them right there in front of you, a few hundred metres away (or less), to see them pick up a jellyfish and toss it to each other, is something that stays with you. Those moments make up for the days when they just don't appear, but even then, what a great way to spend a couple hours, gazing out at the sea and listening to the waves, the birds, relishing the peace. Added to all that pleasure is the buzz that you can contribute in some small way to helping to protect these superb animals.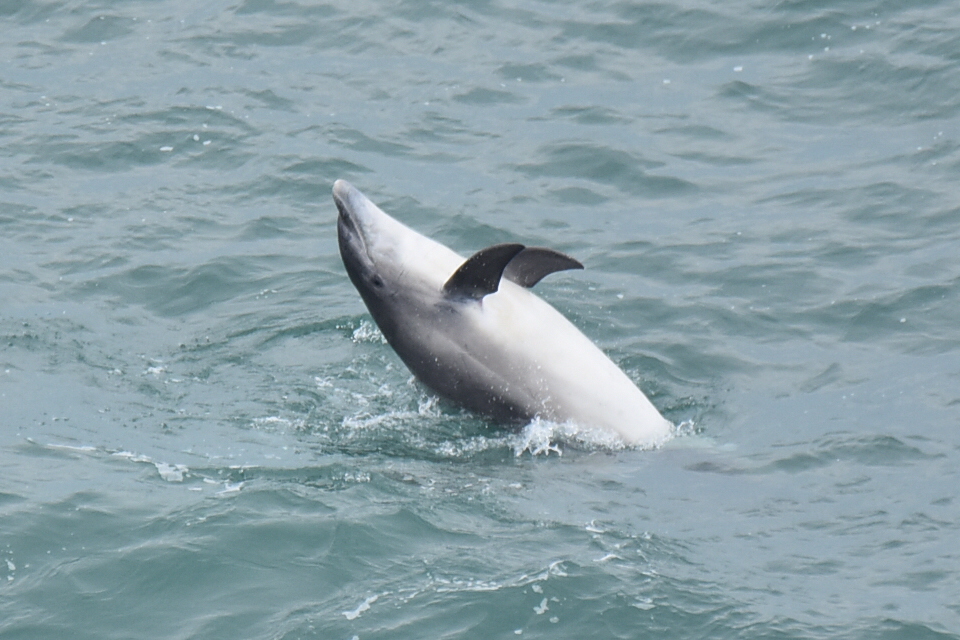 Photograph by David Cunniffe
Being in lock-down has really accentuated the joy of taking part in Dolphin Watch. Even if the dolphins decide not to show up the sheer pleasure of watching the ever changing sea on such a beautiful coastline is almost beyond words. We can't wait to get back to Bird's Rock.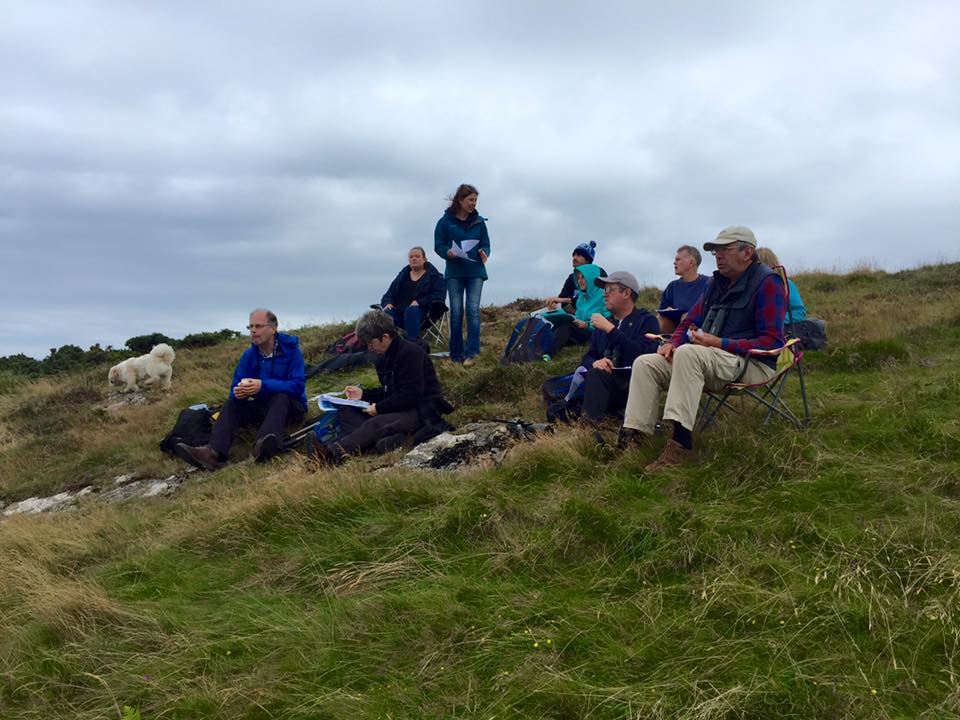 Dolphin Watch
For those that can spare two hours a week in the summer months and would love the opportunity to see dolphins in the wild on a regular basis why not take part in 'Dolphin and Porpoise Watch'? You will be part of a dedicated team studying the relationship between bottlenose dolphin and harbour porpoise site usage and boat traffic which helps us to make considered decisions about the way we manage recreational activities on the water within the SAC. Full training is available, and someone will always be on call to help you out.
For more information contact the Cardigan Bay Marine Protected Area Officer, Melanie Heath at melanie.heath2@ceredigion.gov.uk or call 01545 561074.