Why not take a closer look at the issues highlighted below and see what you can do to help us protect the dolphins and other wildlife of Cardigan Bay?
Report it! Have you seen any unusual species out at sea or along the SAC coast? If so – why not report your sighting and help with the important task of monitoring species abundance and migration along our coasts. Please email Melanie Heath, Cardigan Bay Marine Protected Area Officer, at melanie.heath2@ceredigion.gov.uk.
You can also contribute to the Marine Life Information Network (MarLIN)  website which gives updated information on UK marine species. https://www.marlin.ac.uk/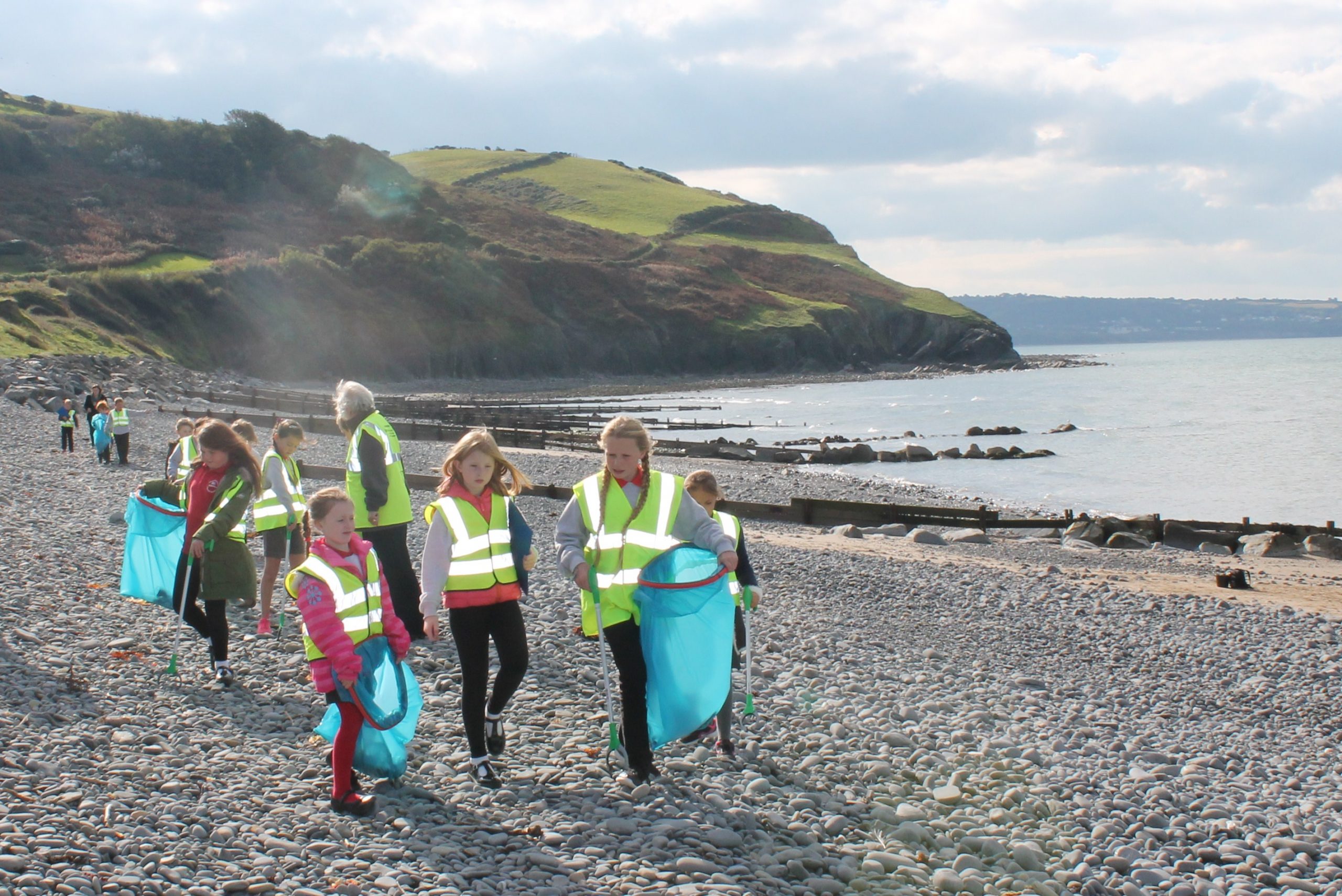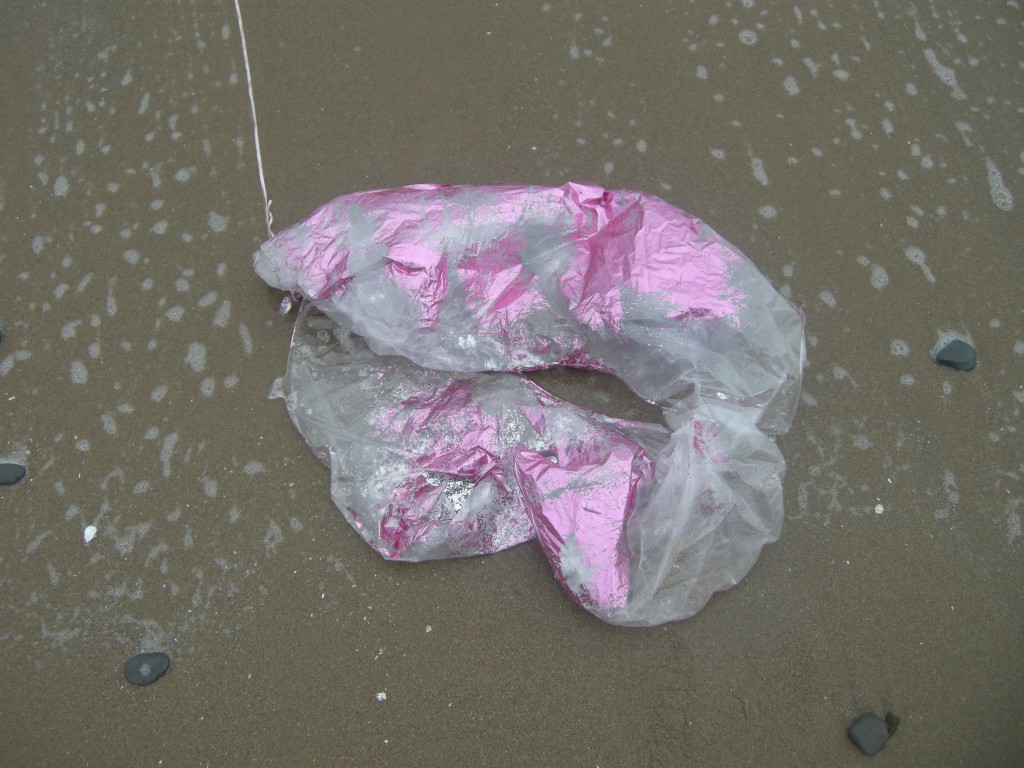 Above: Beach clean Ysgol Gynradd Aberaeron with the SAC officer, Aberaeron south beach, photograph by Melanie Heath.
No one likes to see litter on our beaches. Not only is it unattractive, but some of our best loved marine wildlife is under threat from the increasing amounts of litter in our seas;  every year hundreds of animals die from entanglement in or ingestion of litter, especially plastic waste. Litter can also release toxic chemicals into the environment that can bioaccumulate in the food chain affecting the immune system and fertility of top predators such as marine mammals.
Unfortunately, there is a clear trend that litter on our coastline and in our seas is increasing.
By taking two simple steps you can help us to keep the local environment clean and safe for both our benefit and that of local wildlife.
Dispose of litter carefully – please take your rubbish home or use the bins provided. Make sure you re-use or recycle what you can.
Please Take care of Your Tackle! – Fishing gear is very harmful to marine life, please take all your gear home with you.
'Adopt' your favourite beach or stretch of coastline, please get in touch with us if you would like help to organise a litter pick on your local beach.
Below: Beach clean, Traeth y Dolau, Ysgol Cei Newydd with the SAC officer, photograph; Melanie Heath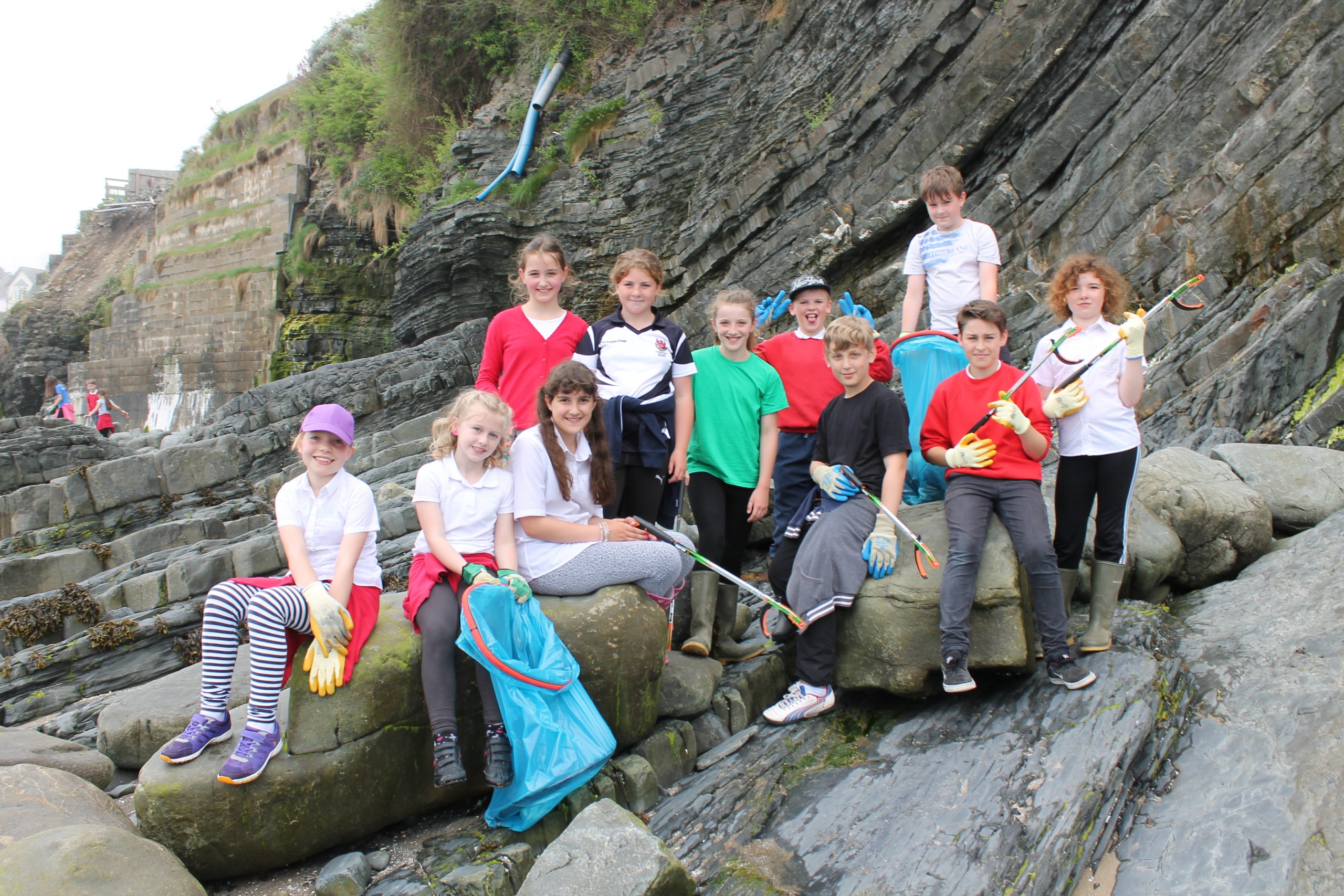 Have your say! tell us what you think.
The good management of Cardigan Bay Special Area of Conservation needs the input of those people who know and treasure it. Whether you live on its shores, earn a living from its waters or value its wildlife we want to hear from you. From the initial planning stages to the present day the Relevant Authorities responsible for the management of the SAC have recognised the importance of public involvement and support. Everyone's views are welcomed so please contact us with any comments or questions that you may have.
As a first point of contact please get in touch with Melanie Heath, Cardigan Bay Marine Protected Area Officer on:
E mail: melanie.heath2@ceredigion.gov.uk
Telephone: 01545 561074
Letter: SAC Office, Cardigan Bay Boat Place, The Pier, New Quay, Ceredigion.